Unitarian Universalist Minister as Preacher
---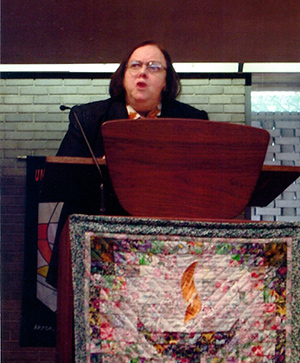 The worship service is at the center of congregational life.
I look forward to a congregation that is open to growth of worship and programming. I have worked with congregation leaders to have the church committed to offering the outreach of having all their services and social events signed by an ASL interpreter, and I have learned enough ASL so that I was able to converse with deaf members and friends of the congregation.
I encourage the congregation and its leaders to take a lot more initiative with worship in the larger community. For example, one congregation led a community memorial service for Matthew Shepard who was killed as a result of a homophobic hate crime in Wyoming.
A sample of my role as preacher includes these services: